Our Board of Directors
The Restore Justice Illinois Board of Directors includes people who have been directly affected by the criminal legal system, current and retired attorneys, and civic leaders. We work together to identify and support candidates for public office that will advance sentencing and prison reform in Illinois.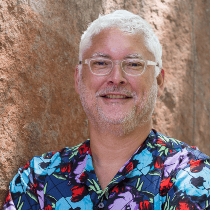 Angel Ysaguirre
Angel Ysaguirre has been the Executive Director of Illinois Humanities since 2014. From 1999 to 2005, he was also the Director of Programs, creating programs and series that include The Odyssey Project, Einstein's Revolutions, and the Law. Angel was Deputy Commissioner at the Chicago Department of Cultural Affairs and Special Events from 2012 to 2014, where he managed the city's public art program, creative industries offices, and arts programming. From 2005 to 2012, he was Director of Global Community Investing at the Boeing Company, overseeing the company's grantmaking program in 60 offices throughout the globe. Angel began his career in Chicago as a program officer at the McCormick Tribune Foundation.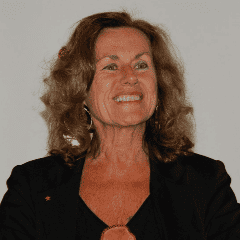 Bernardine Dohrn
Bernardine Dohrn is a civic leader and advocate working to protect children involved with the legal system. Bernardine champions human rights locally and internationally. In 1992, she founded the Children and Family Justice Center (CFJC) at Northwestern University Pritzker School of Law. She served as director and Clinical Associate Professor of Law at the CFJC for more than 20 years until her retirement in 2013.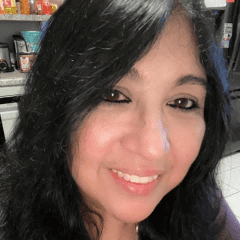 Cathy Aguilar
Cathy Cahue-Aguilar is the sister of Joseph Rodriguez, who was sentenced to natural life without parole in 1982 for a crime committed at age 16. Cathy has advocated for releases and criminal legal system reform for more than 35 years. She was an early member of Communities and Relatives of Illinois Incarcerated Children (CRIIC) and remains actively involved in the group's activities and advocacy. Since Joseph''s release in November 2016, Cathy has provided him with a home and support as he adjusts to life outside of prison. She has unique experience with the needs of individuals who grew up behind bars as well as the difficulties faced by families as loved ones transition back into society. Cathy is a Customer Data Analyst for Newark element14, an electronics distribution company. She and her partner, Humberto, have 7 children, 22 grandchildren, and 3 great-grandchildren.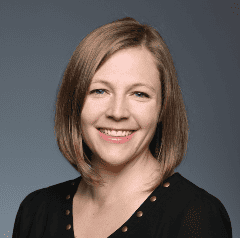 Corrie Leech
Corrie Leech is a web developer in Chicago. She previously served as the director of communications for Start Early (formerly the Ounce of Prevention Fund), where she led the organization's media and public relations strategy. She has also served as the director of communications for the National Association of Charter School Authorizers (NACSA) and as a development officer for Human Rights Watch, where she managed fundraising, outreach, and cultivation events in Chicago. She began her career at the global public relations firm Burson-Marsteller, where she executed strategic communications plans and provided corporate reputation, executive visibility, and media relations support on campaigns ranging from women's empowerment to green industry. Corrie holds a bachelor's degree from Northwestern University, where she majored in Gender Studies and Political Science.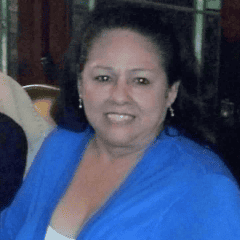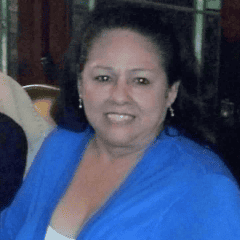 Cynthia Morfin
Board Treasurer
Cynthia Morfin became involved with the criminal legal system in 1995 when her son, Nick, received a life without parole sentence for a crime committed at the age of 17. In 2021, prosecutors dropped charges against Nick; Nick came home after more than 25 years in prison. During the past 20 years, Cynthia has grown increasingly more passionate about reforming the system. She is an active member of Communities and Relatives of Illinois Incarcerated Children (CRIIC) and frequently participates in legislative change initiatives, going to Springfield to advocate for change. Cynthia retired after working for 30 years in finance for Quantum Foods. She volunteers for the NICU Unit at the Advocate Christ Hospital, where she soothes infants with natal complications.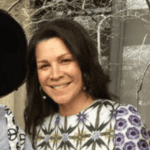 Dedrea Gray
Dedrea became a founding member of the Restore Justice Illinois board in 2014 and the Restore Justice Foundation board the following year. She also serves on the board of directors for both the Hyde Park Arts Center and Human Rights Watch. Dedrea is a political activist who seeks to change the world, and she enjoys running and traveling.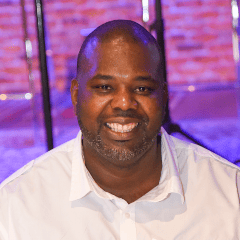 Fred Weatherspoon
Fred Weatherspoon was born on the West Side of Chicago. He was incarcerated at the age of 17 and spent 25 years in prison. During that time, Fred obtained a GED and taught classes on cognitive behavior therapy, substance abuse, and many other courses to men he was incarcerated with. He also led a fundraising campaign that raised thousands of dollars for children living in poverty on the South Side of Chicago. Now that he is home, Fred helps families obtain first-time homeownership in the New City and Back of the Yards communities.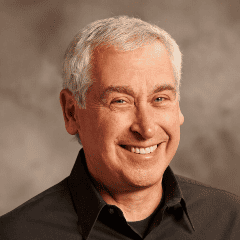 Howard Conant
Howard Conant, Jr. is the founder and president of Urban Innovations, LLC, a real estate development and property management company based in Chicago's River North neighborhood. He is responsible for acquisition and development, financial analysis, and negotiation of major transactions. Howard holds a Bachelor of Arts from Harvard University and a masters degree in Architecture from the University of California Berkeley. In addition to his involvement with Restore Justice, Howard is active on the boards of Archeworks, the Writers Theater, and the Chicago Committee of Human Rights Watch.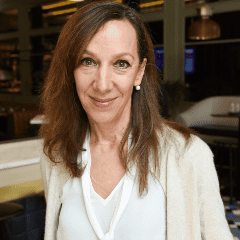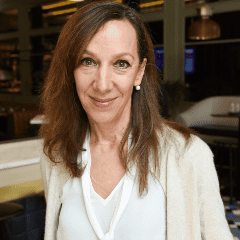 Jeanne Bishop
Board President
Jeanne Bishop is the sister of Nancy Bishop Langert, who, along with her husband Richard and their unborn baby, was murdered by a teenager in 1990. Jeanne Bishop is a felony attorney with the Office of the Cook County Public Defender, an adjunct professor in the Trial Advocacy Program at Northwestern University Pritzker School of Law, and the author of two books on mercy and forgiveness. She serves on several boards supporting reform in the criminal legal system, including the Illinois Prison Project and the James B. Moran Center for Youth Advocacy. Jeanne is the mother of two sons, Brendan, a graduate student at the Naval Postgraduate School, and Stephen, a high school senior.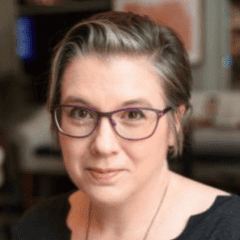 Restore Justice Illinois Founder, Restore Justice Foundation Board of Directors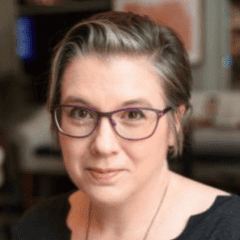 Jobi Cates
Restore Justice Illinois Founder, Restore Justice Foundation Board of Directors
Jobi Cates is Executive Director and Founder of Restore Justice, a statewide criminal legal system reform organization focused on long-term incarceration and its impact on individuals, families, and communities. From 2008 through 2014, Jobi was the Senior Director of the Chicago and Midwest Regional Office of Human Rights Watch (HRW). In her role there, she led the legislative and communications efforts of a broad-based coalition to end the practice of sentencing children who commit serious crimes to "life without parole." Jobi has extensive non-profit leadership experience over more than 25 years, including roles as Executive Director of the Illinois Caucus for Adolescent Health and Executive Director of the Mayer and Morris Kaplan Family Foundation. She has served in government twice, leading initiatives for Mayor Richard M. Daley and Chicago Public Schools CEO Arne Duncan. As a consultant, Jobi has managed projects for the Bill and Melinda Gates Foundation, the Fund for a Safer Future, the Asset Funders Network, the Chicago Community Trust, and Americares. She is a graduate of Northwestern University, the mother of two children, and an avid crafter. Jobi was recently confirmed as a member of the Illinois Youth Budget Commission by Governor JB Pritzker.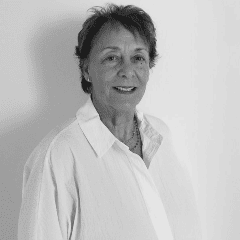 Judy Wise
Judy Wise is a founding member of the Restore Justice Board of Directors. Formerly the Senior Director of Facing History and Ourselves, an international non-profit professional development organization for educators, Judy founded the organization's first regional office in Chicago and later founded the United Kingdom office. She served in executive positions for 25 years and remains involved as a member of the organization's board of directors. Judy also serves on the boards of the Chicago Media Project and the Baskin Family Foundation, and chairs the board of Mother Jones Magazine. She served on President Barack Obama's Commission on White House Fellowships for eight years. Judy received her Bachelor of Arts from Washington University and Master of Arts in psychiatric social work from the University of Chicago. She was married to Sheldon Baskin and has three children and four grandchildren.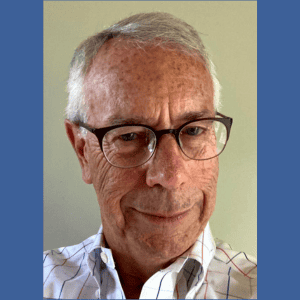 Kevin Gallagher
Kevin Gallagher is a civic leader and criminal legal system reform advocate in Chicago. He is actively involved with Old St. Patrick's Church and its Kinship Initiative with the people of North Lawndale. He also serves as a mentor for formerly incarcerated youth. Retired, Kevin previously served as the Vice President and Corporate Secretary for Telephone and Data Systems (TDS), a Chicago-based telecommunications service company.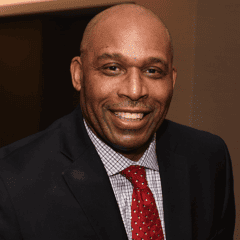 Marvin Lindsey
Marvin Lindsey is the CEO of a statewide behavioral health association in Illinois. He provides leadership, guidance, and advocacy about building effective community behavioral health systems. He is also an executive for a limited liability company of behavioral health providers, ProviderCo, created to act as preferred providers for behavioral health services to Medicaid beneficiaries for third-party payors. Marvin previously served on the Illinois Medicaid Advisory Committee and currently serves on the Illinois Advisory Council on Alcoholism and Other Drug Dependency, the Illinois Behavioral Health Workforce Taskforce, and the Governor's Adult Use Cannabis Health Advisory Committee.
Previously, Marvin worked as an adult and adolescent behavioral health clinician and as a research assistant and senior research assistant with Harvard University, TASC, and the University of Illinois at Chicago (UIC). He serves on the Community Advisory Committee of the UIC Urban Health Program, as a committee member of the DePaul University's Men of Color Program, and as the co-chair of the UIC Jane Addams College of Social Work's Dean Advisory Committee. Marvin facilitates UIC's We Are Men Program, which recruits and supports African American graduate students.
Marvin is a graduate and scholar of the American Society of Association Executives Diversity Executive Leadership Program (DELP). He attended Loyola Academy and received his bachelor's degree from DePaul University and his master's degree in social work from UIC's Jane Addams College of Social Work. Marvin has received awards for community service and leadership and was the 2019 commencement speaker at the College of Social Work graduation ceremony.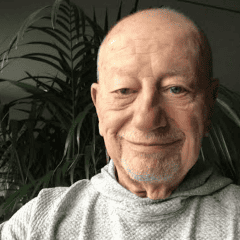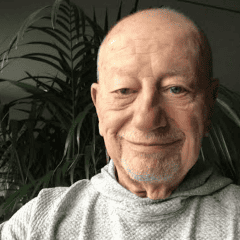 Mickey Gaynor
Board Secretary
Mickey Gaynor, a retired attorney, has been a passionate advocate for youth who are incarcerated since joining the Illinois Coalition for the Fair Sentencing of Children (housed at his alma mater, Northwestern University Law School) in 2006. He has visited with youth serving adult prison terms in Illinois and has made significant contributions to the legislative agenda of the Coalition. Mickey was among the founding board members of Restore Justice Illinois and Restore Justice Foundation.
Mickey's legal career focused on bankruptcy law. He and his wife, Judy, are deeply rooted in Democratic politics in Illinois and both were close friends and allies of former Congressman, Federal D.C. Circuit Judge, and White House Counsel, the Honorable Abner Mikva, also a founding board member of Restore Justice Illinois and the Foundation. Judy and Mickey spend time traveling to visit their three grown children and four grandchildren.